Claire Jones Make Up Artist
Highly qualified, experienced and fully insured Make Up Artist, Beauty and Spa Specialist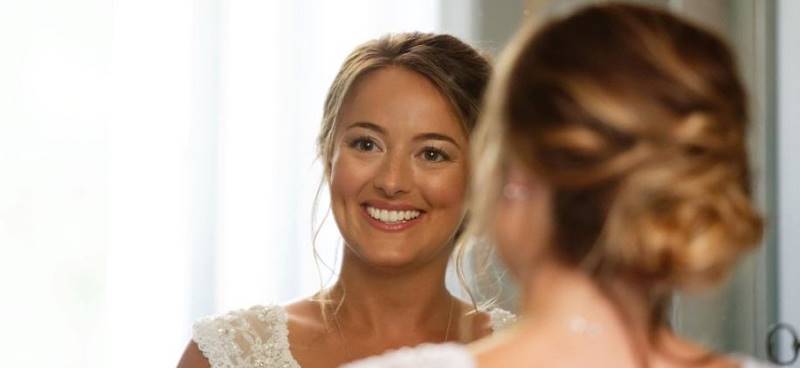 Claire Jones is a highly qualified, experienced and fully insured Make Up Artist, Beauty and Spa Specialist.
Based in South West France Claire travels all over.
Here is what Claire has to say...
As a Beauty and Spa therapist I have trained with both Dermalogica and Elemis, who are in many of the top spas and salons around the world, and thus have in depth knowledge of perfect skin care.
To achieve flawless make up beautifully prepared skin, combined with high quality products, are an absolute must. I provide my brides with all the information needed to create that perfect palette to work from in the run up to the wedding day.
The make up that I use is high end, top quality and specially designed to last during the exceptional weather conditions found here during a French summer. It will not slip, melt or wear away. It will however, look as great at the end of the day as it will the moment the bride walks down the aisle. The added bonus is that skin is protected from the intense sun rays with a built in SPF that will not cause a white flash back on photographs unlike other products containing SPF do. My brands of choice are Guerlain, Chanel, Dior, Armani, Urban Decay, YSL and Givenchy (amongst other top names); all of which give a fabulous finish and top notch look.
I understand how important a bride's day is, how special you will want to feel and how individual each of you are.
Communication is key and I ensure that regular contact is made, right from the initial booking through to the wedding day. Each bride has her own unique style and I aim to fully understand what you the bride is looking to achieve and deliver that dream.
'As mother of the beautiful bride, quite simply you, Claire, are outstanding!!!!!' - Tina (Mother of the Bride)
'I found Claire by chance for my wedding make-up. My mum already used Claire for other beauty treatments without knowing she did bridal make-up and happened to mention that I had been let down by my make-up artist for my wedding. With absolutely no pressure to commit, Claire offered to help out if she could and take away the worry and I am so grateful that she did. Even with the wedding only 2 months away, Claire managed to fit in not only me, but the whole bridal party for wedding make up on the day. When I first met Claire, I felt like I had known her for years, she instantly put me at ease and listened to the idea I had in my mind for my wedding day. I don't usually wear much make up so I was a bit unsure of colours when I had my trial. When I said I wasn't comfortable with the look Claire had created as it didn't feel like me, she took it off and started again without hesitation and I never thought I could look so beautiful. I was so pleased Claire accepted our invite to come along to the wedding after being such a big part in helping us to create the look I had dreamt of, not only for me but also for my bridesmaids. I felt like a movie-star having Claire on hand for make-up touch-ups throughout the day. I can't begin to thank Claire enough for everything she did for me and my family and friends on my wedding day and I would absolutely recommend Claire to any future brides in France. Thank you again for everything Claire x' - Lauren