Vintage Ice
SERVING ICE CREAM AT A VENUE NEAR YOU!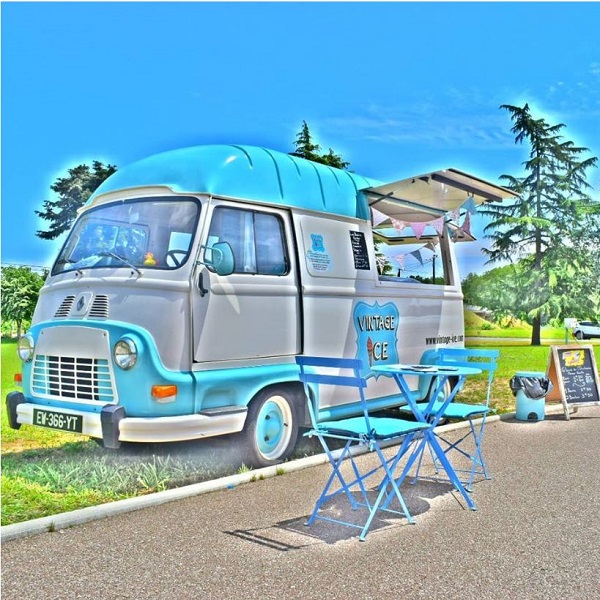 This fun little van will serve ice creams for your celebration. We can serve some of the most popular flavours at your special day, which you will be able to choose and if you wish you can have a tasting beforehand.

Every detail on Esta is personalised to your magical day! It will make your celebration sweet with impromptu photos which will look truly fabulous in any vintage photo album or just be unique and not part of the norm!

We also serve traditional soft serve (Mr Whippy) which is a must for anybody who has not experienced this traditional English/American ice cream (or those who have!), so enjoy yourself and have a sweet treat in the way of a 99!

We are based on the 86/37 border and we travel throughout , Maine et Loire, Indre et Loire, Indre, Vienne, Deux Sévres, Charante Maritime, Charente, Haute Vienne, Dordogne, Vendée. We are looking forward to serving you!