Chateau DE VAUDEZERT
Nestled amidst the picturesque landscapes of Normandy, lies an enchanting wedding venue that seamlessly marries rustic charm with timeless elegance. This hidden gem is a dreamlike setting for couples seeking a romantic and unforgettable celebration of their love.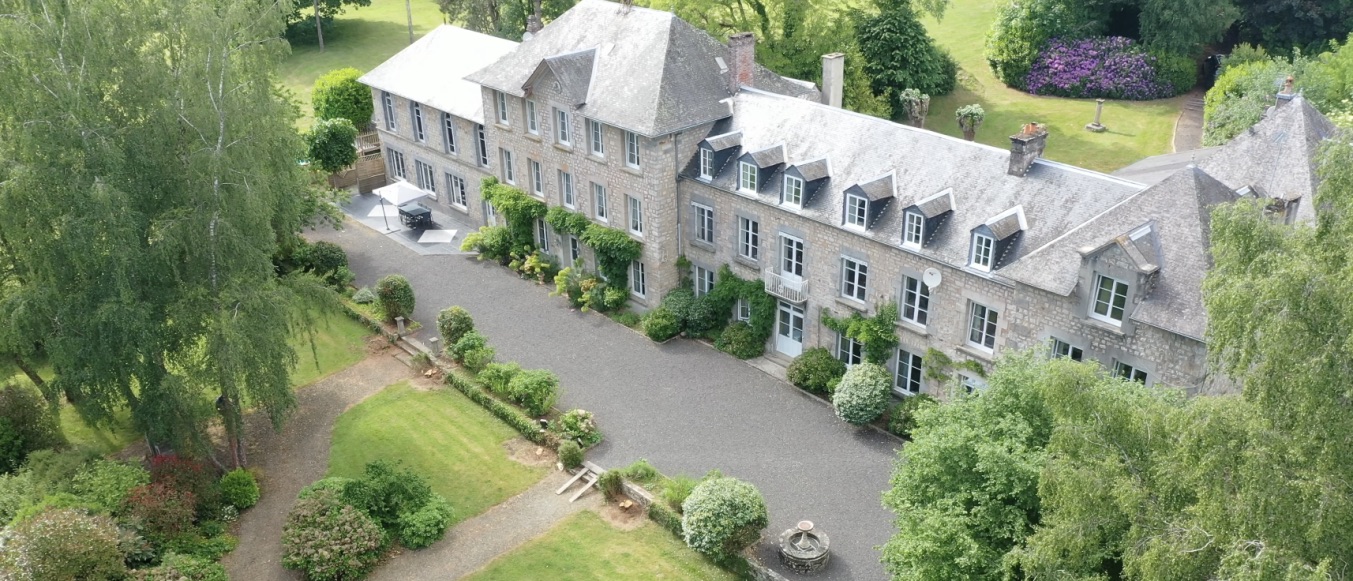 In this serene corner of Normandy, this wedding venue transcends the ordinary and becomes a canvas upon which couples paint their most cherished memories. With its harmonious blend of natural beauty, historical grace, and modern luxury, it offers a space where dreams of a perfect wedding day come true, leaving an indelible mark on the hearts of all who gather there.

The heart of the venue is a centuries-old chateau exuding historical character and architectural beauty. Its stone façade, adorned with delicate wisteria, provides a sense of timelessness that perfectly complements the significance of the occasion. Inside, the chateau offers a harmonious blend of old-world charm and modern amenities.

Welcome to our English-speaking family wedding business, where love, tradition, and elegance come together to create unforgettable moments.

At our wedding venue, we understand that a wedding is not just an event; it's a celebration of love and the beginning of a beautiful journey. Our dedicated team of partners are passionate about curating experiences that exceed expectations and leave a lasting impression on both couples and their guests.

Join us in celebrating the magic of love and the joy of togetherness. With a commitment to excellence, creativity, and personalized service, we are dedicated to making your wedding day a cherished memory for a lifetime.