Chateau du Puit es Pratx
Château du Puits es Pratx is a hotel near Carcassonne and Narbonne offering an exclusive wedding venue and service ensuring that your wedding is a celebration of style and design.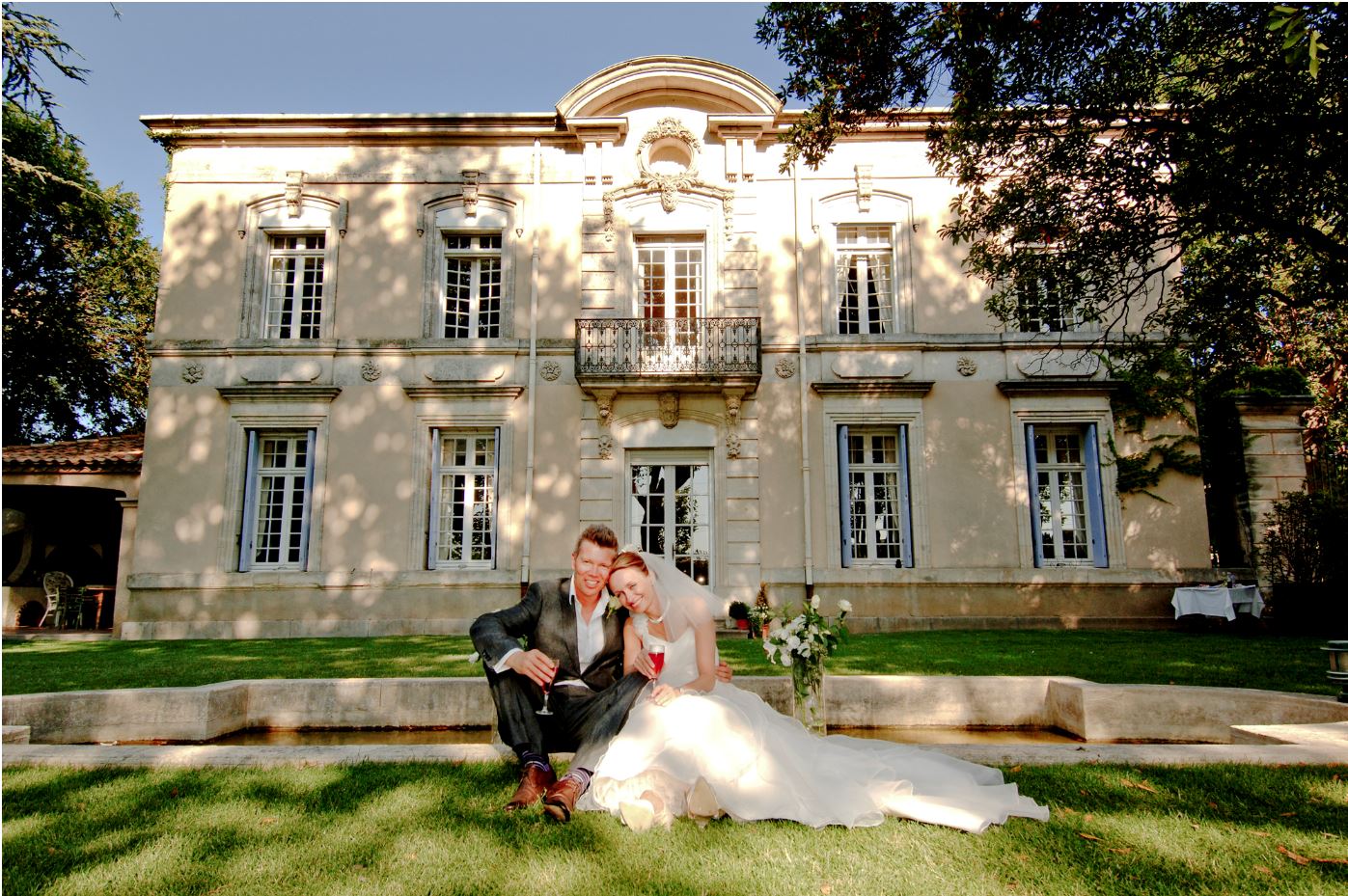 We offer a relaxed 'house-party' style venue set in beautiful & romantic surroundings with it's own vineyard for your wedding ceremony. Your Family & friends can enjoy the exclusive intimacy of the Chateau for 3 or more days, with on-site sleeping for 50 and more within walking distance.
All the planning is done for you free of charge, including arranging outside services such as Celebrant, live music/DJ etc.
There is on-site catering for up to 160, a fully stocked bar, a large heated pool and 6 acres of gardens and vineyard.
We honestly don't know where to begin to give this wonderful chateau and people the credit they truly deserve. Our guests and both of us have left our wedding with a feeling of such elation, not only from our wedding alone, but from the utmost care, attention, professionalism and friendless from Tim, Sasha and their wonderful team. This venue just radiates a family loving ethos and this certainly was demonstrated from the moment we arrived. The incredible standard of the food, flowers and photos was just top notch. Their wealth of experience in all these areas is certainly obvious and we're indebted to them for their wonderful guidance throughout any decision made. The level of flexibility and genuine attentiveness to any requests from either us, or our guests, with a continued smile on their faces was just refreshing. Since booking the venue in February to this magical weekend, we honestly cannot thank Tim, Sasha and their amazing team enough for making this whole experience and weekend the best one of our lives. We've gained a little family in Ginestas and can't wait to get back and see them next year already! Jen & Lisa xxx
Venue
Wedding Cakes
Photographers
Wedding Planners
We are really pleased to be with working with Chateau Du Puits Es Pratx especially as it has been featured on the Channel 4 Series Escape to the Chateau DIY. See below for more insight from one of their episodes and see how much effort goes into your special day.