A fairytale chateau nestled in the South West France, Chateau de la Couronne is newly renovated with luxury furnishings and landscaped gardens, full of authentic French character in a picturesque setting making it the perfect wedding venue.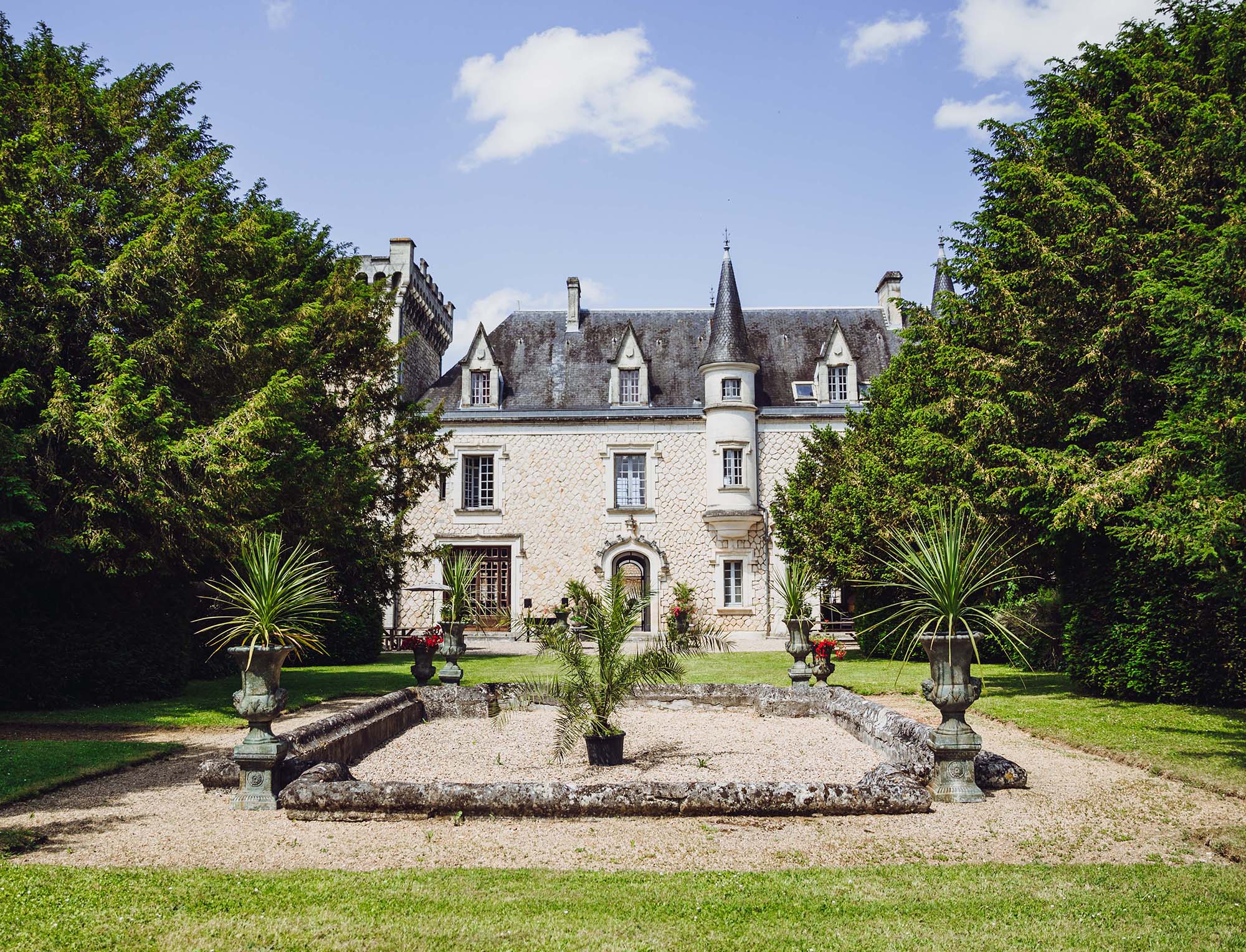 Chateau de la Couronne is an idyllic wedding venue tailored for luxury weddings and special events and comes with the freedom to create your own unique experience.
Nestled in the heart of the France countryside, Château de la Couronne is an authentic French château with a rich history, grandeur, and opulence though still retains the warmth of a cherished family home.
At Château de la Couronne, we take pride in being a fully catered wedding venue, offering an array of dining and beverage experiences, with  the exclusive use of our bar and waiting staff. 
The chateau collaborates with a select group of top tier suppliers ranging from experienced planners to top catered, ensuring attention to every essential detail on your wedding day.
Offering an exclusive 3 day wedding, our events team can create a bespoke celebration over the days including the arrival day soiree and a post wedding garden party & BBQ. 
Seating up to 120 guests in the banquet hall or up to 200 guests in the courtyard, we can accommodate weddings both intimate or grand.
With a variety of accommodation on the estate, sleeping up to a total of 38, there is also ample more accommodation within walking distance, in the nearby villages or the nearest town, Angouleme, approx 20 mins away.
Wedding package of €16,500 includes luxury accommodation for up to 24 guests and the exclusive use of the chateau and grounds.
For more information on what this venue has to offer, please do get in touch.
Airports: Limoges | Poitiers | Bergerac | Bordeaux
Bullet train: Paris - Angouleme in 1hr45 | Bordeaux to Angouleme in 1hr