Chateau Plombis
Chateau Plombis equips you with a superb backdrop for an boho-chic, woodland wedding in South of France.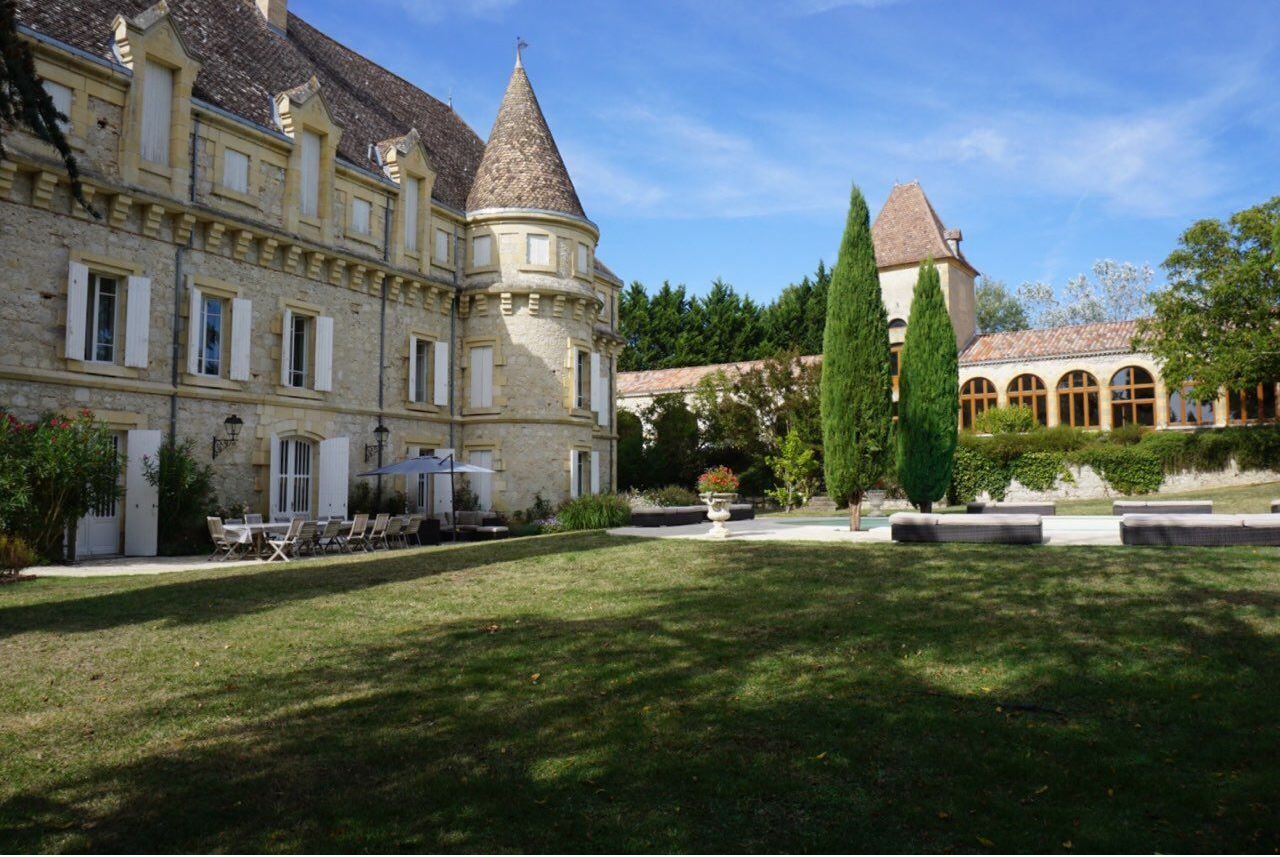 Chateau Plombis equips you with a superb backdrop for an boho-chic, woodland wedding in South of France. Built from local, honey-coloured sandstone, the chateau is elegant and very welcoming. Framed by huge ancient Cedars and specimen trees, the domaine boasts 25 hectares of grounds and orchards that certainly make for a photogenic setting. Plus it provides the ease of an in-house wedding planning team.
The enthusiastic wedding planners have proudly organised over 200 bespoke weddings, so you'll be in safe hands when it comes to making your own wedding vision come to life. On the big day, say "I do" in the woodland area, a tree-shaded clearing with sweeping views over the valley. Then make the most of the outdoors by having your wedding banquet outside, under a canopy of fairy lights. In case of uncertain weather, you could dine in the long covered gallery, that used to be the old stables.
The space has been refurbished in 2018 and retains many characterful features such as the exposed wooden beams. The covered gallery is connected to the Orangerie by a central pigeoneer tower. The Orangerie, with its impressive large windows, is another fantastic area, that could be used for the ball. There, you can dance until dawn as there is no cut-off time!
The day after, continue the wedding festivities by having everyone back to the Chateau for a BBQ, relax by the pool and perhaps even a knock about on the tennis court. The domaine can sleep up to 26 people: 19 people in the chateau and 7 people in a cottage on the grounds. The rooms on the upper floor roll out onto a dazzling 26m corridor of polished parquet, decorated with chandeliers, a picture gallery and a grand piano, ready to tinkle away if you or any of your guests have the skills.
Last but not least, Chateau Plombis' concept is to offer outstanding food that will showcase the French local gastronomy and look spectacular on the plate. Jean Marc is the resident Chef that will be able to concoct up a bespoke menu for you.
Things to do in the area: Chateau Plombis is located in the "Quercy Blanc" an area of South West France characterised by small hilltop villages built from the pale local limestone. The chateau is just a five-minute walk from the pretty bastide village of Castelsagrat, where you will find a bar-restaurant, general store, baker, hairdresser and post office. There are three market towns within a 20 minute drive: Valence d'Agen, Moissac and Lauzerte. The larger town of Agen is 30 minutes away.
We have had the BEST weekend – everything worked out well including the weather and honestly could not have been better. The flowers looked wonderful, the food was delicious, the setting and scenery was incredible and you managed to take away all the stress on the day- thank you so much! We will remember this weekend for years and years to come. Thank you Jo, Jean-Marc and Victoria – it has been amazing. Joanna & James June, 2019