Corrina Tough Photography
Beautiful, natural and evocative imagery for your wedding.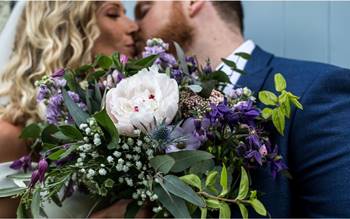 I started my photography journey several decades ago in Australia and am now based in South West France photographing love stories all over Europe and other destinations as well as locally in my French region and greater France.
To me photography is a kind of magic. Unlocking the joy and emotion of memories as they are formed, capturing the essence of a time and place, for the enjoyment and preservation of generations to come. I want you to relive your day every time you see your images.
Connecting with people is the reason I love photography. Being able to frame their happiest of moments, visually preserving memories and momentous milestones is a privilege and a joy. I feel honoured and blessed to be part of such a special day and capturing peoples love stories is not only a thrill, but I am emotionally invested every step of the way.
My Style
My photographic style brings together a contemporary aesthetic with an appreciation of the timeless and powerful elements of classic documentary art photography. With a timeless mood, I capture the beauty of fleeting natural moments with an artist's eye and a storyteller's passion.
Influenced by some of the greats of documentary and humanist photography, my photography transcends trends and time to deliver you heirloom imagery that will at once feel fresh yet stand the test of time. This is essentially reportage or editorial style photography. I am more an observer or fly on the wall and will capture authentic moments as they unfold.
I don't pose but rather style or curate portraits later in the day with the couple, so they are relaxed, authentic and natural. However, I also offer more formal options and family group shots if you wish. The rest of the day is purely natural, authentic, captured moments. View my website and Instagram accounts for a journey into my world.
"I just wanted to say thankyou for everything on our wedding day. It was honestly such a pleasure to share our special day with you and have you capture it! You were absolutely professional and had the best ideas of how to capture those special moments (in challenging weather!) but it was also like having a friend there with us that we've known for ages. Everyone commented on how lovely you were and what an amazing job you did!" Hannah and Will.
Plus an added extra...

Watch heads turn as you arrive in style in our Karmann Ghia Convertible. The ultimate addition to your wedding day or special event, the classic 1973 convertible will be a hit with your guests, adding vintage style and a cinematic feel to your day. Complete with driver, your relaxed arrival can be complemented with a private couples portrait shoot to capture the unforgettable energy of your special day. Wedding and special event arrival and portrait packages are available and Ask about our special offer first anniversary tours for returning couples, or contact us to discuss how we can customise a package to infuse your celebration with vintage style.
Click the image to find out more...