La Bonne Fete Bars
"A Mobile Bar for every occasion"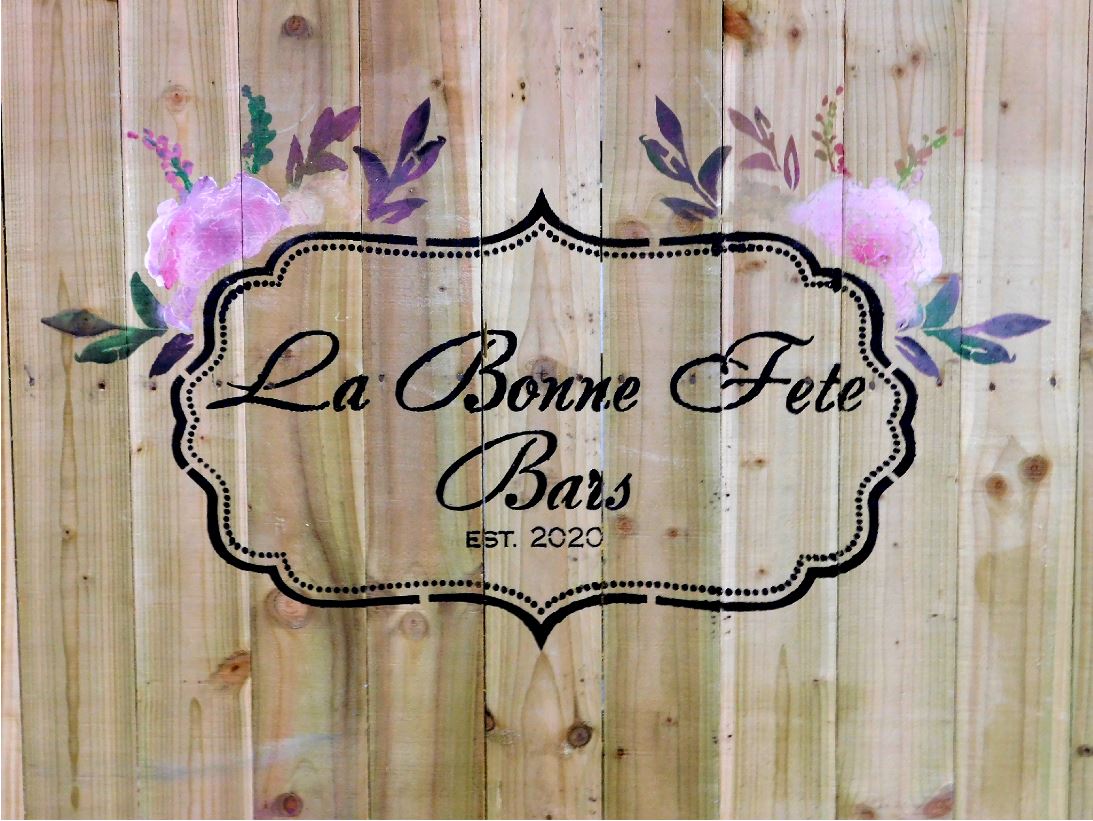 La Bonne Fete Bars is a mobile bar company, available for weddings across France. We provide an exceptional service, with a wide range of drinks including tantalising cocktails.
At La Bonne Fete we appreciate that wedding plans can grow into a million different decisions. We can help remove the hassle and stress of the running and stocking of a temporary bar and ensure that not only will you receive value for money, but quality to help make your day run smoothly and successfully. With our fantastic rustic bars, our professional staff and our fully stocked and refreshing beverages, the only decision you will have to make concerning the mobile bar is, "What drink would you like first?"
Our gorgeous hand painted rustic bars are the perfect feature for a fairy-tale wedding, and can be adapted for all types of venue. We specialise in wedding venues in alternative settings such as village halls, marquees and converted barns. These venues offer a more natural occasion and give the Bride and Groom more control of their special day.
We can cater for your entire day from welcome drinks through to your night cap.
At La Bonne Fete Bars we offer tailored drinks menu's designed with you in mind so your special day goes without a hitch. We have a range of packages available designed to cater for all budgets. The team are with you every step of the way from your first point of enquiry through to your wedding day through to clearing up when everyone has gone home to ensure that every venue is reverted back to it's original state.
If anybody needs a bar to hire, these are your guys! Very friendly giving you personal touch and catering to your needs. Unfortunately our bar is sorted at the venue but if it wasn't I'd definitely be having these guys! Even offered me a 3rd glass of Prosecco & Elderflower "one for the road?" Just simply lovely! Definitely the kind of peeps you want at your event :)