Begin your story with Once Upon A Time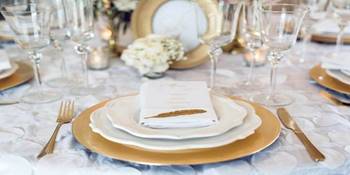 Are you dreaming of a Luxury Destination Wedding in South West of France...Begin your story with Once Upon A Time! Imagine a magical and authentic setting such as a winery in the South West of France or a secular ceremony on Arcachon Bay, a famous fairytale castle in Bordeaux ...
Once Upon A Time is an expert planning agency in creating you the perfect day and can even assist with proposals. Based in the Gironde, Alexandra Habemont specialises in wedding planning and private events in Bordeaux, Arcachon Bay and its surroundings …
Alexandra, knows how to get our attention. The Bordeaux native decided to combine her love for her home city, with her passion for American culture, to create Once Upon a Time wedding planning agency.
Enter the magical world of Once Upon A Time and make your wedding a royal affair!
"Everything starts with a story. Tell me yours…"
With Once Upon A Time, your special day is guaranteed to live up to all of your hopes and dreams.
Alexandra intends to go above and beyond your expectations and turn your wedding experience into a fairy tale.
From finding the best service providers to organising the ceremony, we takes care of everything for you. All you have to do is say " yes " !
In Bordeaux, you will have the opportunity to greet your guests from the balcony of a castle like a true princess. Enjoy the breathtaking nature, gardens, and castles of the region; a true fairy tale wedding!
You are provided with unlimited appointments, decor, event coordination, guest greetings, and management.
Every detail is taken care of by Once Upon A Time to ensure the best for you on your wedding day.