We believe in LOVE….we're die hard romantics, who see the beauty in everyday moments.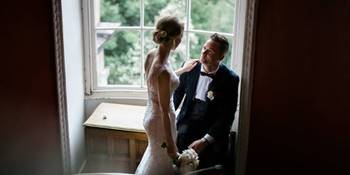 Hello, we are Ash & Kitty, thanks for visiting To Have and To Hold Films. We believe in LOVE….we're die hard romantics, who see the beauty in everyday moments.
We love to tell your story by capturing precious footage, real moments along with thoughtful editing through Film and Photography. With a passion for colour, style and uniqueness we craft your wedding with all its emotion and romance into a collection of perfect images and beautiful cinematic films, that you and your loved ones can enjoy for years to come. Our style is natural and non-invasive, no huge intimidating equipment or asking you to pose or star jump…just candid, fun, real moments captured throughout your special day. We'll make sure you feel comfortable and at ease, even those of you who are camera shy so you can really be yourself!
So you've made the wonderful, and huge decision to get married away from home in a beautiful French location. How exciting! Of course, you want to keep things as simple and stress free as possible, that's where we come in. We don't believe in over complicated packages or hidden travel costs…we believe in LOVE, and that's what we focus on.
Every wedding is different and no couple is the same, we get to know you and find out what's important to you. We work with your needs and requirements, ensuring your personalities shine through to your finished Photo's and Film. We are a married duo and work together offering Photo or Video packages or combined Photo & Video packages this option allows us to keep everything flowing smoothly, enabling us to be far more creative as we work together symbiotically.
If you would like wedding photography and films that are beautiful, natural and cinematic which allows you to relive the most special moments of your wedding day over and over again, then please get in touch for a chat or quote. We'd love to hear all about your paradise plans!
"Having our wedding captured by Kitty & Ash was the best decision we made. It was a pleasure to have them with us and share our wedding day and we cannot recommend them enough. The first time we met it was clear to see they had a passion for their work and we were instantly put at ease. We are absolutely in love with the memories they have captured and the way it has been put together is stunning. It is beautiful and something we will watch for years to come" Jenny & Andy, May 2017 "Had an absolute blast at our wedding with this lovely and incredibly talented duo! Our wedding video is so perfect and absolutely represents us and our special day. We felt so relaxed and calm on the day and both Ash and Kitty made it very easy for us to be ourselves to capture natural moments that have made our video so special. What I really love is the little details in our video- really special little moments that you don't think anyone notices - holding hands, and glances at each other. Ash and Kitty caught these moments and they add a really subtle romance to our video. Would highly recommend them to anyone!" Hannah & Richard Bolan, July 2017