"Because your wedding ceremony should be as unique as you are"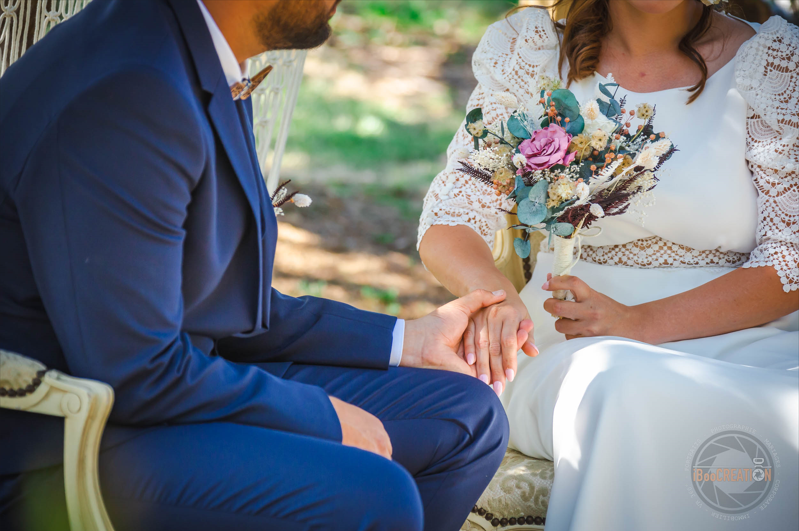 Dear Bride & Groom,
My name is Magali, and I am the proud founder of Unique Ceremonies, which has
been offering a truly bespoke celebrant service since 2010. Indeed, we have had the
privilege to celebrate over 450 wedding ceremonies in various parts of France and
have built our reputation on the personalisation of our celebrations.
Today, Unique Ceremonies is a team of professional & experienced celebrants
passionate about weddings.
All of them speak both French & English perfectly and some of them also offer their
linguistic skills in German & Dutch, therefore we have the pleasure to create wedding
ceremonies for an international clientele looking to have a celebration created just for
them.
Our celebrants are based in Brittany, Aquitaine, Occitanie & Provence, therefore you
are looking to celebrate your union in Haute-Garonne, Alpes-Maritimes, Dordogne,
Morbihan or any of the many neighbouring areas, do not hesitate to contact us for an
initial chat and a quote.
To guarantee a truly tailored event, we take all the time necessary to know you,
identify your expectations, contact some of your loved ones, write your story and
design a ceremony to suit your tastes, your values, your story.
We are convinced that each couple is unique, which is why we do not work from
templates. We start from scratch and are keen to develop with them a privileged
relationship which encourages them to confide in us and let us tell not just A story but their story. We guide them and their loved ones every step of the way and offer them our professional advice without imposing anything.
Hi Magali,
You were absolutely amazing! It is very clear that you had done many such wedding celebrations (very big positive!) You were great at keeping an overview of what needed to be done when (both whilst planning for and on the wedding day), had some amazing inspirational material to share with us, and you were great at guiding us on what would work, and providing your honest opinion on what might not work as well (generally, your ability to leverage your experience is a very big plus!). We particularly enjoyed the small ceremony ideas you came up with (including the love letters in a box, and texts for wedding vows etc.) these are very helpful to inspire us, based on what has worked in the past. We also really appreciated your openness and flexibility to drive out to meet us, see the venue etc. Regarding improvements: none! You are very attentive and really listen, use your experience where you can, whilst also allowing us to explore and develop this world together. Again, thank you for everything, it wouldn't have been this same without you.
L & K – 04/06/2022 -Indre & Loire - Magali

It was a pleasure having Virginie provide such an intimate and beautiful wedding ceremony, we could not be any happier with our special day. Thank you again for the beautiful memories.
Wishing you much success and happiness in the coming year to you all.
All the best wishes for 2023,
V & P – 10/08/2022 – Bouches du Rhône - Virginie


Séverine created a wonderful ceremony for us, and we were delighted with everything. We enjoyed her manner from the beginning, very professional and instilling confidence. In terms of the process, I admit we did both struggle at first when seeing the length of the form, but the
result was great in the end. Other than this, we love Séverine's manner, presence in the ceremony, her approachability, the personal service, her suggestions throughout, how she even mingled with our guests afterwards - only praise! Quite a few of our guests specifically
mentioned how good she was and asked how we found her.
Z & K – 04/06/2022 – Ille & Vilaine – Séverine B.


Photographers Credit: IBOO CREATIONS, SEB JAWO, REMI DUPAC, ELSA GIRAULT, SWEET MEMORIES & DIANE PHOTOGRAPHIE