Chateau de la Cazine
Escape to the heart of the idyllic Creuse region in France and discover the majestic Chateau de la Cazine where a world of luxury and romance awaits.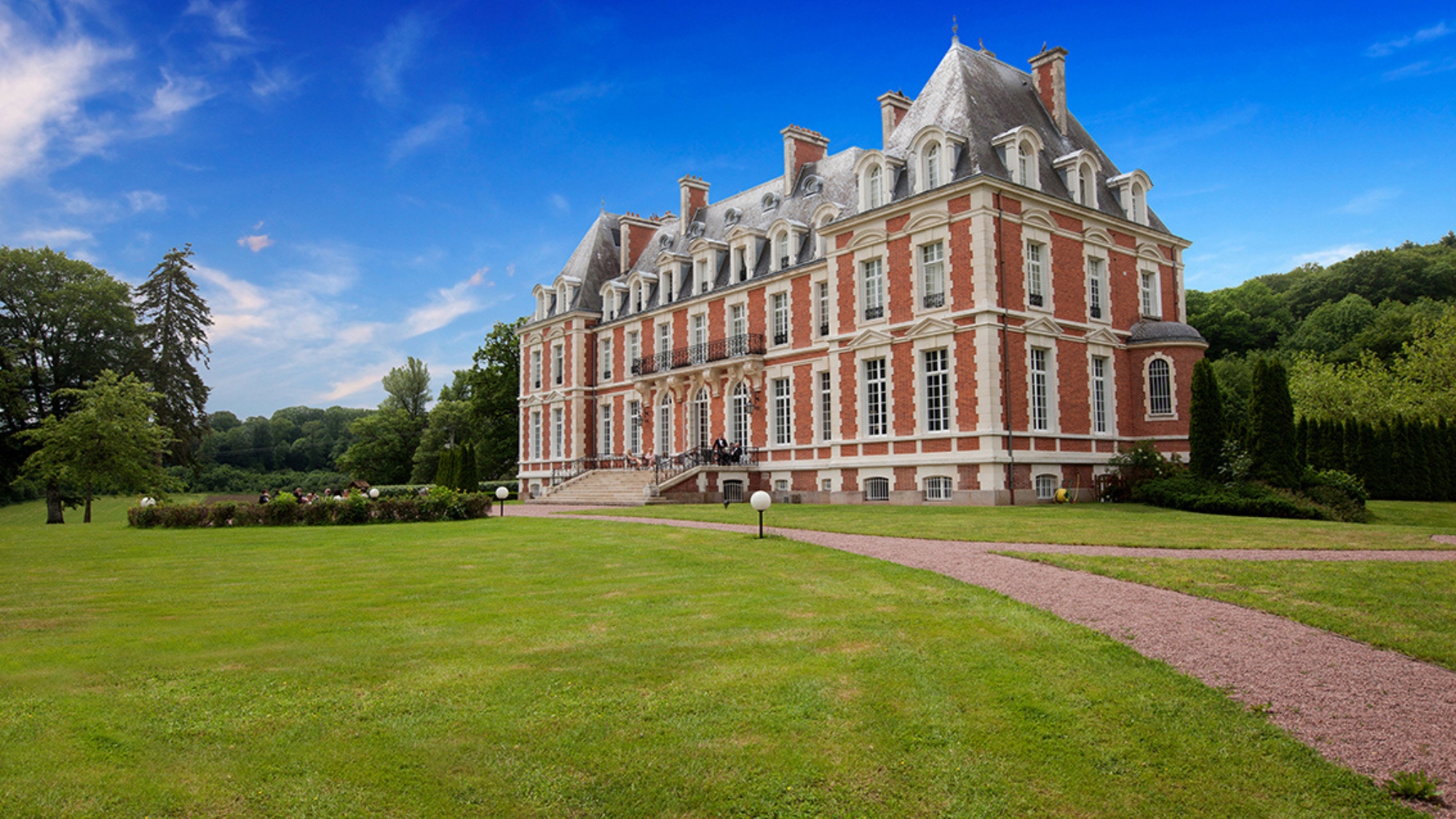 This exquisite chateau presents the perfect canvas for crafting unforgettable weddings. Featuring 19 luxurious suites that can comfortably accommodate up to 37 guests, alongside a breath-taking honeymoon penthouse suite that spans the entire top floor. Each suite has been thoughtfully crafted to provide unparalleled comfort and luxury with dreamy décor, plush furniture and inviting roll-top baths, as well as mesmerising views that stretch across the picturesque grounds and lakes. These elements come together to create within the chateau an undeniable warmth and homely atmosphere, ensuring a remarkable and unforgettable stay for all.

Conveniently located just 40 minutes from Limoges and its international airport, Chateau de la Cazine ensures easy accessibility for you and your guests, making it an ideal destination for your special day.

Celebrate your love story within its charming spaces, designed for every part of your big day. Experience the magic of a complete three-day celebration, as the entire estate becomes exclusively yours, offering a private and intimate setting for your festivities. Indulge in modern amenities such as a heated swimming pool and tennis courts, adding an extra layer of enjoyment to your stay.

Whether you envision an intimate gathering or a grand extravaganza, Chateau de la Cazine sets the perfect stage for your wedding dreams to come to life. This beautiful venue shines throughout the year, offering indoor reception and ceremony spaces for 80 guests within its sumptuous adjoining dining salons, cosy lounge and bar areas and breakfast room. If your heart is set on an outdoor celebration, the picturesque grounds can accommodate up to 250 guests, with the chateau providing a stunning backdrop.

Back in 1890, this gorgeous chateau was built as a wedding gift which has infused every inch of the estate with love and purpose. Today, it sets the perfect stage for you to start your very own chapter of love and happiness.