'The heart wants what it wants and sometimes you can't change that no matter how hard you try to convince yourself otherwise'. W Allen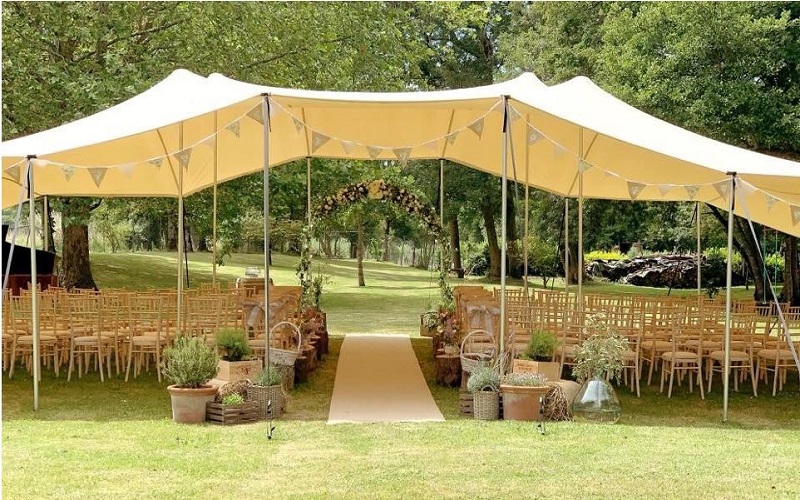 Hi, I am Samantha Webb and I own the French weddings oui ici company.

I have been living in the Charente Maritime, an idyllic part of France, for six years now. I adore all things wedding and celebrations and have a passion and flair for design. My husband and I have travelled the world, we've owned a vineyard in Australia, and an upmarket wine bar in Thailand, so I have spent years organizing weddings and events for others, as well as for myself.

From having our own businesses, I feel that by combining my experience with my local knowledge, I can offer you a truly bespoke service.

So, have you always dreamed of a destination wedding celebration in France, but you also really, really want all those décor ideas that you have seen too?

It's a common problem, you can't fit everything into your suitcases and bring it with you, but you still want a destination celebration and the décor. It's hard because to quote W. Allen, 'the heart wants what it wants and sometimes you can't change that no matter how hard you try to convince yourself otherwise'. But I say, 'why try to convince yourself otherwise?' When you can have both.

If you think of us as the pop-up wedding company, bringing all your celebration furnishings and décor needs, to where ever it is you want them setting up.

We can help you plan and organize everything, from the venue to the menu, the florist to the Fizz, or we can just decorate any venue you've already chosen in your chosen theme.

We have everything you need, from a Bedouin tent and elegant furnishings, to different styles of table décor, which enable you to create that bespoke décor theme for your special day.

The bedouin tent makes a lovely visual statement, as well as providing the perfect venue for functions and events.

It's extremely versatile and can be erected into numerous shapes to match the venues needs. You can have the sides down or up, with the tent melting effortlessly into the location.

It can be erected on a sloping lawn, an open field, or attached to a building, or encompassing your pool.

Our full décor service includes everything, from your seating plan, to whatever theme you choose for your tables. We can set up a rustic self-service bar, champagne and children's candy carts, clock displays to keep your guests to schedule, quirky signs and sign posts to point everyone in the right direction.

We have a selection of packages to suit your needs and budgets.

To see what each entail please go to our website and pick the package that suits you best and get in touch and we can start to plan your perfect celebration here in France.